Although there are already at least two very large confederate flags flying in Florida there are plans afoot for the
granddaddy of all flags
:
TAMPA — Next year, a giant Confederate flag may tower above the tree line near the junction of Interstate 75 and Interstate 4.
The Sons of Confederate Veterans wants drivers in the Tampa area to see the massive flag — 30 feet high and 50 feet long — atop a 139-foot pole, the highest the Federal Aviation Authority would allow. It would be lit at night.
The photo below is of an existing large confederate flag on I-75 in White Springs FL.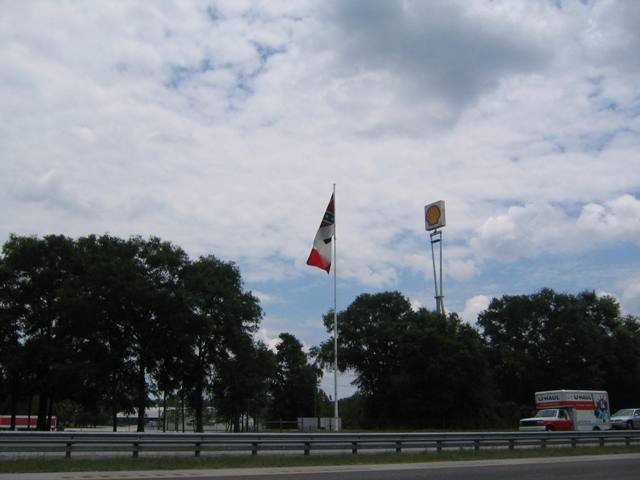 See
Sharpton Blasts Cheney
Tags: confederate flags,csa,sons of confederate veterans,flag controversy,blacks react to confederate flags,racial politics,campaign 08,flags over florida,al sharpton,dick cheney